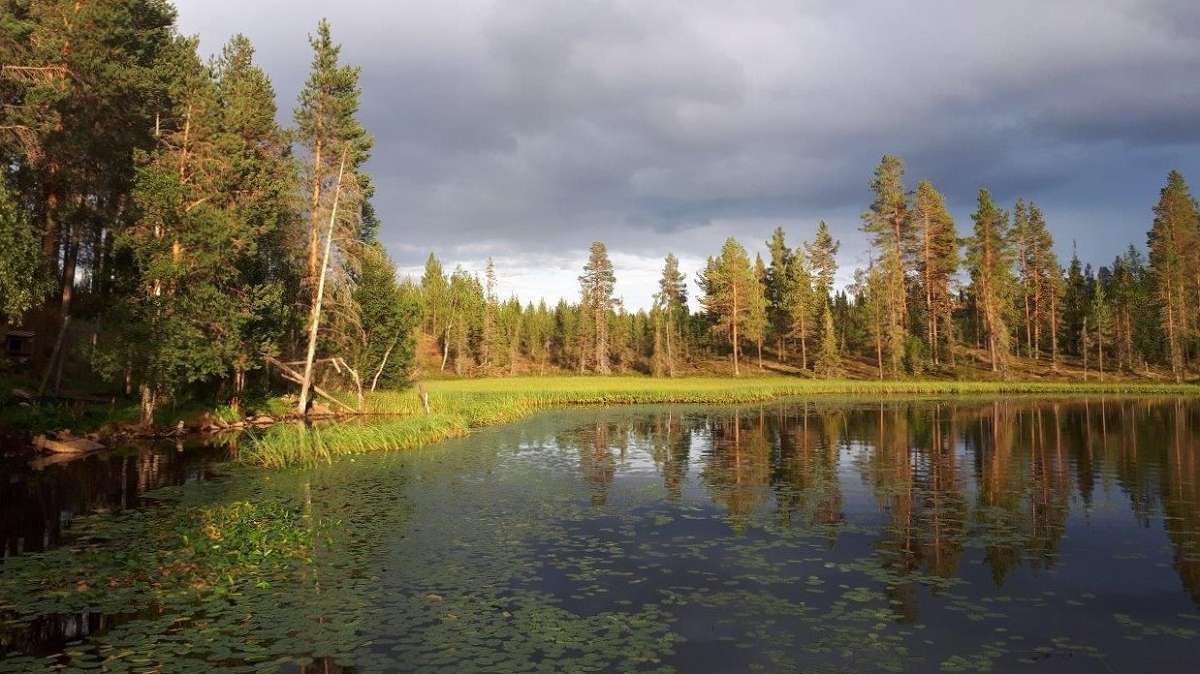 Swedish Lapland – Last Wilderness of Europe
21. July 2019

-

28. July 2019
Visit the land of the Indigenous Sami People and the Aurora Borealis to unwind your soul in Europe's last remaining wilderness, and millennial home of the reindeer herders.
Join me on this one of a kind Summer retreat in Sweden. I will take you on a unforgettable 7 day retreat tour into the heart the Swedish Countryside, where you will experience it's rich landscape, exotic wildlife and facilitate a soul enriching connection to the healing forces of the Sampi, the sacred land of the Sami People and their traditions that have allowed them to live in harmony and balance with Nature.
I have been to Sweden before, and it never fails to amaze, ground and inspire me. Lapland reconnects me with something within, it makes me feel like going home.
This trip is about slowing down, feeling the regenerating energy of the Sami land and lakes and coming back to yourself beyond perfection and super productivity. It is about switching off and going back to a more natural way of life.
Are you ready to travel with me?
I have been leading tours to many different countries for over 20 years.
My journeys provide opportunities for personal transformation and spiritual growth. Learn about ancient cultures and traditions and enjoy discovering our wonderful world in a unique way..
Teilen Sie diese Seite!