I am a metaphysics and meditation teacher, healer, hypnosis therapist and intuitive life consultant. I founded the TOWOL Institute (The other Way of Life), in Bavaria/Germany in 1995.
I work in a practical, loving and easily understandable way to harmonise the mind, soul and body.
With more than 24 years of experience, I also offer private consultations, where metaphysical knowledge (powerful ancient wisdom still relevant today) can give support, motivation and inspiration to both, adults and children, while also offering solutions to corporate and other target groups to achieve aims.
I lead seminars, workshops, lectures, retreats and tours to ancient places of healing and wisdom, including Europe, the Middle East, and Asia with the intention of "building bridges to connect the world" using visible and invisible pathways. My intercultural work encourages international understanding, which can only lead to a more peaceful, harmonious world.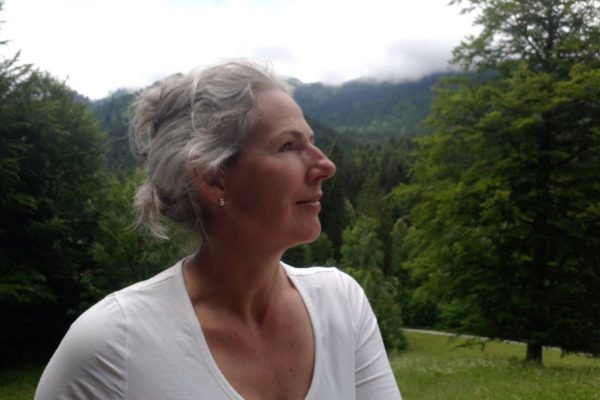 My way to metaphysics
From a very early age I felt "there must be more". Unconsciously, I was a seeker of knowledge, and I was always interested in finding out how life really works and how things are connected.
Grown up in a small Bavarian village in the mountains, I always felt the urge to leave and discover the world. In the early 1990's I worked as a foreign language correspondent in London. This opened the first doors into the bigger world. Later on, I moved to Egypt where I worked as a cruise coordinator on the Nile.
I met my first spiritual teacher. Since then I meditate regularly every day. This changed my life and a new learning began. Slowly but surely, I became clearer, stronger and more focussed. And from there it all started. I was so lucky to meet international teachers and wonderful people. Wisdom keepers, traditional healers, shamans and experts with immense knowledge who taught me so much about the visible and invisible world. Ever since then new doors have opened up, even today, and the learning never stops.
I have researched and practiced multi-disciplinary paths of healing, consciousness, and spiritual development. And over the years there were more than one life-changing spiritual adventures.
I love travelling, to visit new places and to connect with people. I am happy to share my experience and to provide meaningful and rewarding experiences to others. I have enjoyed teaching metaphysics on all different levels for a long time, and I am working wherever it is required, locally in Bavaria or globally in this world.
We are all on an amazing journey of life – I wish you all a safe journey from my heart.
For bookings and further information, please contact me petra.knickenberg@t-online.de